Hi, I'm a modder and have completely rebuilt the front bezel of an Antec Lanboy using a CFA-633 among others.
Currently the 633 controls system power on-off, but I would like the up/down buttons to control the motorized door (the upper half of the bezel, which is made of an old cd-rom mechanism and slides up and down.
What I need is to close the circuit for the eject button for about half a second or so, so my guess this could be done by connecting it to one of the fan headers and making the button bring the fan from 0% up to 100% and then back to 0% momentarily.
Any idea/help how I could achieve this?
My programming skills are virtually nil.
Thanks,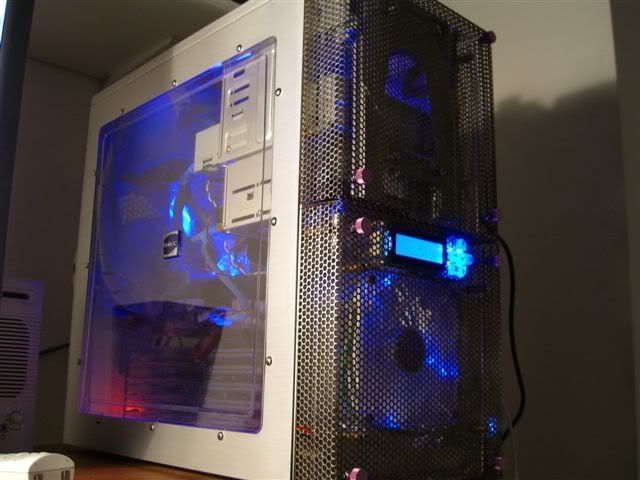 Looking for additional LCD resources? Check out our LCD blog for the latest developments in LCD technology.