Hello and thank you for let me join.
I have a small 50X25mm LCD that I took from an equipment long ago (can not recall from where).
Now that I am playing with Arduino I though of using it, but can not find any information about it.
It has 8 connection lines. and the only inscription is on the flat cable, which says:
UF 0842
94V-O CC-0
==========
==========
==========
==========
WD-G1006VR FPC-1
Could anybody please point me to a place that might describe the interface??
Thank you.
Merry Christmas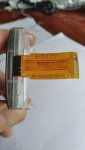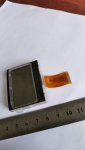 Looking for additional LCD resources? Check out our LCD blog for the latest developments in LCD technology.