Hello,
When replacing a Varitronix VLGEM1473 display that use the same RAIO RA6963L2NA LCD controller with a CFAG160128E, I get displayed the same characters but in a larger font size of 8 instead of 6. Graphics and text are affected.
Any idea where this might come from ? Which lcd init parameters should I change to make it work right?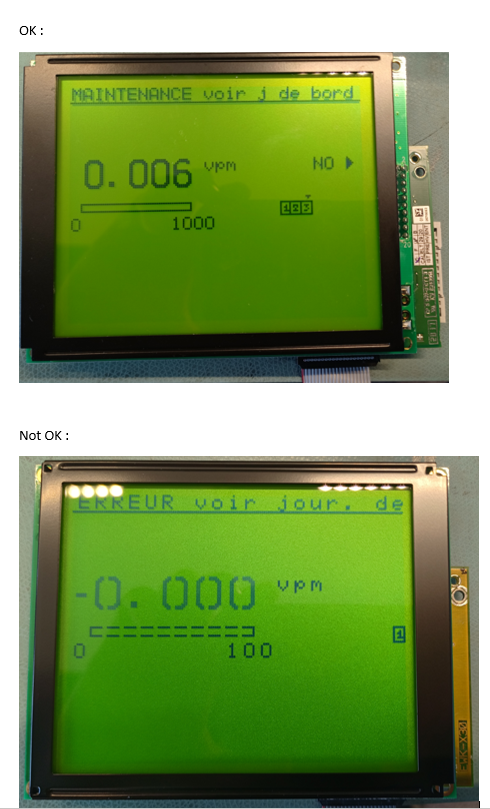 Thank you in advance for your ideas.
Best Regards,
Balduran
Looking for additional LCD resources? Check out our LCD blog for the latest developments in LCD technology.