Cannibal Robotics is now manufacturing water resistant machined aluminum cases for the CF-533 and similar form factor designs of CrystalFontz displays. These tough little cases are designed for marine applications where the display is exposed to fresh and/or salt water sprays.
The buttons are made water resistant by a press fit edge which encloses the silicon button group against the PCB. The display is protected by a clear 1/16" polycarbonate window. The outer edge of the case has an O-ring seal. Wiring to the CF-533 is protected via a press fit grommet. The low profile display can be mounted via screws or with double sided tape.
The photo shows the anodized grey finish. These are available in numerous colors.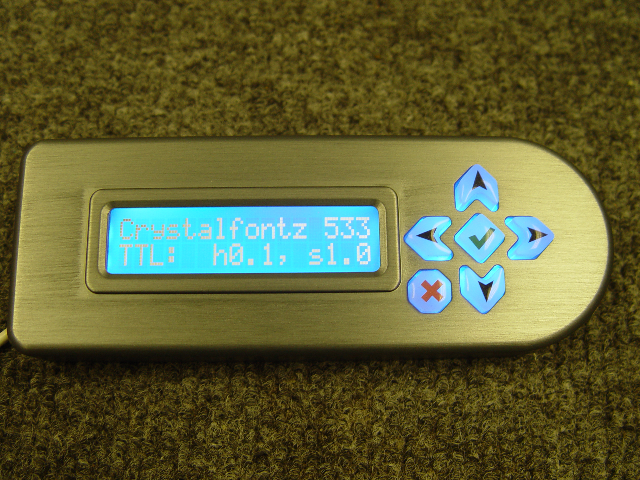 Pricing dependent on order size.
Contact Jim Miller
jmiller5@austin.rr.com
for details and pricing.
Looking for additional LCD resources? Check out our LCD blog for the latest developments in LCD technology.