Hi everyone
I just got my OLED display to work and it looks sweet. Check out the viewing angle. I have a HVW LCD serial interface (
http://www.hvwtech.com/pages/products_view.asp?ProductID=109
) connected to it so I can test it. Too bad the HVW interface doesn't have a MAX3232 so I could connect it to my computer serial port and play with it until my PIC arrives.
Sorry the photos are a bit blurry since I didn't use my flash.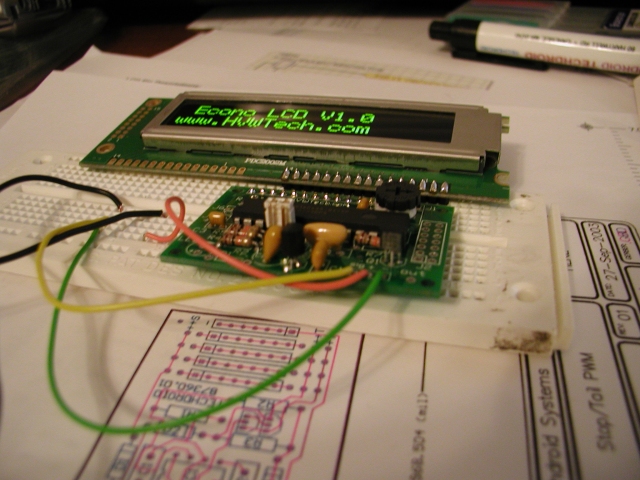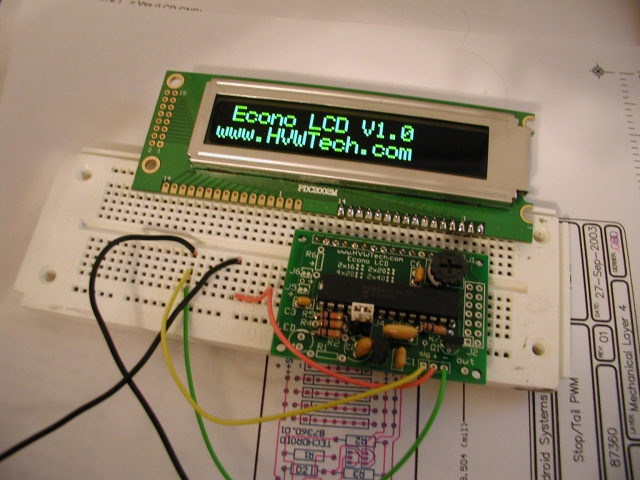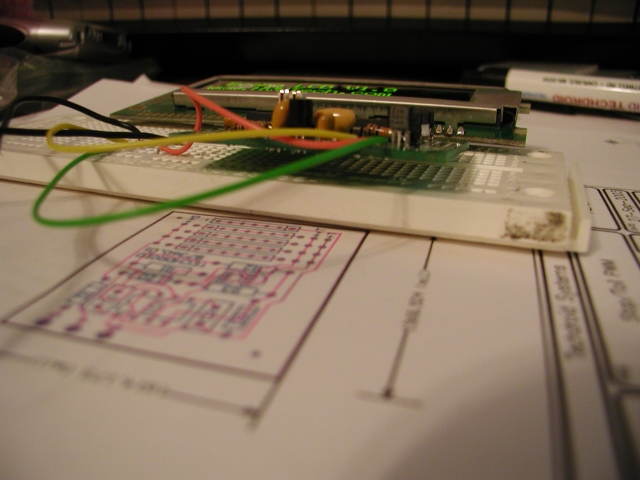 -Stefan
Looking for additional LCD resources? Check out our LCD blog for the latest developments in LCD technology.