Hi,
We are using
CFAL12864G-024W 128x64 2.4 Inch White OLED
in our design.
we had given 13 Volts for display and 3.3 Volts for Logic. In addition the Reset line is tied to ground.
There is no activity on the display. Attached is the connector Schematic. The BS1 and BS2 lines are tied to ground to enable SPI configuration.
Request you to give your suggestions.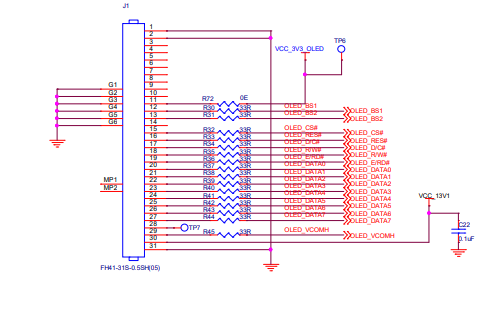 Regards,
Uppili Prasadh.V
Looking for additional LCD resources? Check out our LCD blog for the latest developments in LCD technology.