Dear Sirs,
We use a CFA 635 V1.1 with 2 differents mother board (KONTRON and ADLINK), sometime the CFA 635 V1.1 fall in corruption (no backlight,keypad malfunction) and generate very strange signals waveforms on POWER CONTROL and RESET pin (respectively GPIO3 & 2).
We've connected theses signals to POWERBT and RESETBT of the motherboard.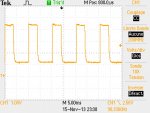 = POWER button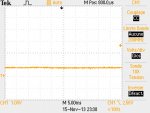 = RESET button
In this case, the motherboard is stressed by power button over activity and floating reset (due to CFA 635), and sometimes doesn't boot at all.
Can you confirm that the CFA 635 V1.2 solve this malfunction?
Thanks.
Looking for additional LCD resources? Check out our LCD blog for the latest developments in LCD technology.